Ericksonian Hypnosis Cards Unpacked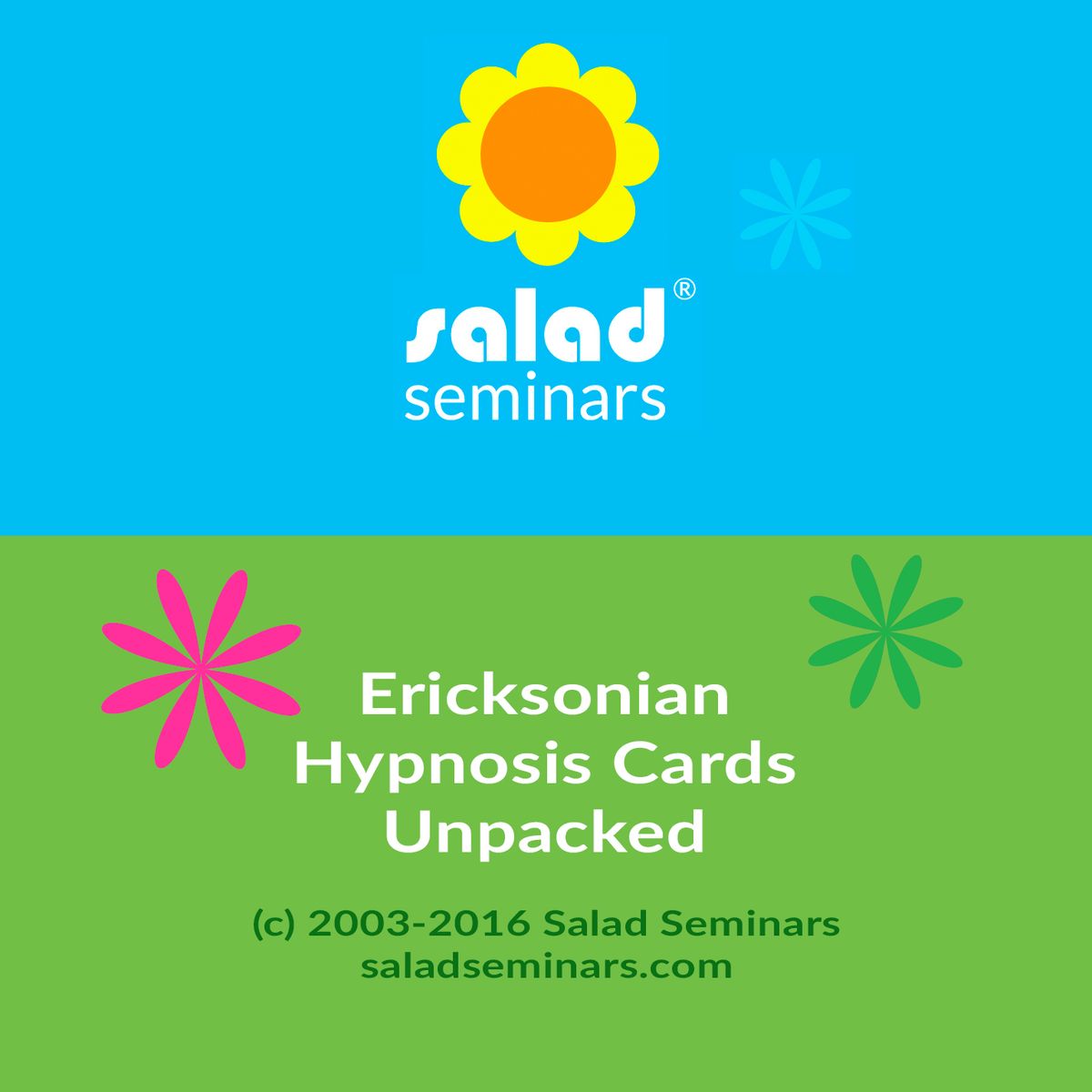 An audio recording of Salad Seminar's eponymous card deck for teaching, learning and integrating powerful language patterns for deep personal change and empowerment.
Here's just some of what you're going to learn:
Master the Secret Language that is always going on under the surface of regular communication
Learn to direct a person's mental processes in a way that is the secret to influence and persuasion.
Create subliminal messages in an ordinary conversation, elegantly and effortlessly.
Create a powerful connection with a person by talking to them in a way that seems like you know their inner world completely.
Become a better storyteller.  Capture people's imaginations and tell stories that are powerful.
Increase your covert influence skills.  By employing these patterns in your conversations you can get more of what you want from your interactions with others.
Create instant rapport with others.  Erickson was a master at conveying an understanding of the person he talks to.
Learn to use your most powerful hypnotic tool : your voice. A lot of the power of hypnosis lies in how you say words.
Put people into trance!  Hypnosisis the language of trance. Turn an ordinary conversation into one with impact.
Become a powerful 'changeworker'.  Milton Erickson was often called a miracl eworker because of how he could guide people to change their lives and rid them of their problems.
💡
Contains linguistic phrases which may generate light trance. Only listen to this product when safe to do so.
💡
Ericksonian Hypnosis Unpacked is an audio program, consisting of MP3 audio tracks which will be delivered digitally. After purchasing the product, you will receive a link to download the files. We recommend to download to your PC, extract the zip file and import them into your preferred music/audio player app.